The following is a list of gangs, cults, guilds, noble houses, orders and kingdoms that are active in the Karren Valley.
For more information on each group, either click on the symbol or name next to it.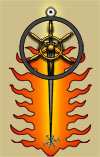 Order of the Astrid Knights
The Bounders

The Dark Coven
The Ferrets
House Ferret
The Kingdom of Beldin

House Greycastle
Halmadrians

Imperial Dragon Empire

House Lester

The Lion Legionnaires
The Nedra Dominion
Mesteranial
House Nasadra/ Eininfar

House Nightshade
The Scarlet Cast
The Kingdom of Siluvan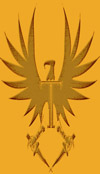 House Tanghilt
Vasharans
Community content is available under
CC-BY-SA
unless otherwise noted.