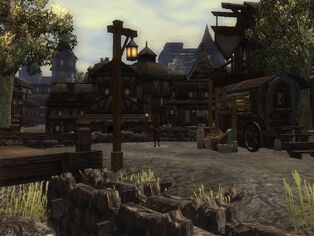 More pictures brought to you by Elemiire.
She's standing in front of the "Merchant's Quarter" (so called for want of a better name at this point), which is where most shops will probably go. The roads are windier there. It might also end up just being residential area.
Below is the Mages' Guild as seen from the stage in front of the Pantheon Temple.
And finally, the front of Druisilia's Tea Shoppe. I wanted to take pictures of the beach (which is walkable) around the city, but the walkmesh wasn't cooperating.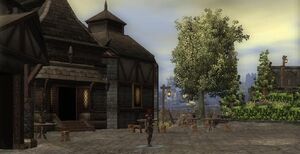 Community content is available under
CC-BY-SA
unless otherwise noted.